Microsoft Word Courses
Word processing program from Microsoft Office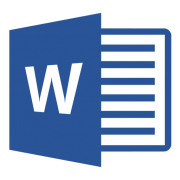 Microsoft Word forms the basis of every office workstation and today it is impossible to imagine everyday office life without it. With Word you can write letters, label files, create documentation, write books. The range is wide and Word is an incredibly powerful tool, with almost unlimited possibilities.
We mostly carry out inhouse trainings for our customers. Either fully equipped training rooms are made available for the training, or our trainers bring the necessary equipment with them: Laptops, beamers and network are quickly installed and so the training can be carried out very individually.
In this way, we successfully carry out trainings in Wuppertal, Remscheid, Essen, Düsseldorf, Cologne or Dortmund, among others, whether one- or two-day trainings, module trainings or floor walking.
If desired, we can take over the entire training coordination. We contact your employees, agree on contents and dates for the individual training courses. You are welcome to submit a training cheque for this course.
Course offer Microsoft Word
We offer the following standard courses. However, the contents of the respective training courses will be discussed individually with you in advance of a company training course so that your expectations and goals are met. In addition, individual workshops with special contents can be planned and carried out at any time.
Course dates Microsoft Word
6 reasons for IT training by Ontaris:
Word trainings: Further Information
Are you looking for a training course? Do you have any questions about seminar contents or the course of a training course? Call us at the following number on weekdays between 08:00 and 17:00:
Claudia Tust-Follmann
Phone: +49 (202) 37155-25
You can also send us your request via our contact form. We will get back to you immediately: